Check out some of the craft beers rolling in the door this week!
Alesmith My Bloody Valentine- Just in time for Valentines Day!  My Bloody Valentine is the red-blooded cousin of their Halloween specialty ale, Evil Dead Red. Caramel-sweet malt is delicately balanced with floral American hop varieties for a truly unique drinking sensation. A deep mahogany red color and a big, aromatic hop profile are the signatures of this seasonal ale.  Buy a bottle for your valentine!
Avery Raspberry Sour-Luscious ripe red raspberries are elegantly intertwined with a bountiful amount of lactic acidity and delicate barrel nuances to cultivate this stunning sour ale.  Limited distribution! ABV: 7.2%.
Flying Dog Horn Dog-Horn Dog requires big fruity, tangy, or spicy flavors to balance the sweet malt barley wine flavors Flavor notes: Malty sweet with hints of brown fruits (i.e. figs, dates, raisins) and a warming alcohol tingle.  ABV: 10.2%.
Flying Dog HBC-431 Experimental Hop IPA- HBC-431 is a hop so new, it doesn't even have a name. It's an experimental variety from a cutting-edge hop supplier.  With a unique combination of melon, tropical fruit, stone fruit, pine and earth notes, their head brewer said it's unlike any beer he's ever been with.
Flying Dog Brewhouse Rarity Tropical Stout- Rich, roasted malt meets juicy pineapple and toasted coconut, making this beer the perfect replacement for anything that comes with a tiny umbrella.  ABV: 6%.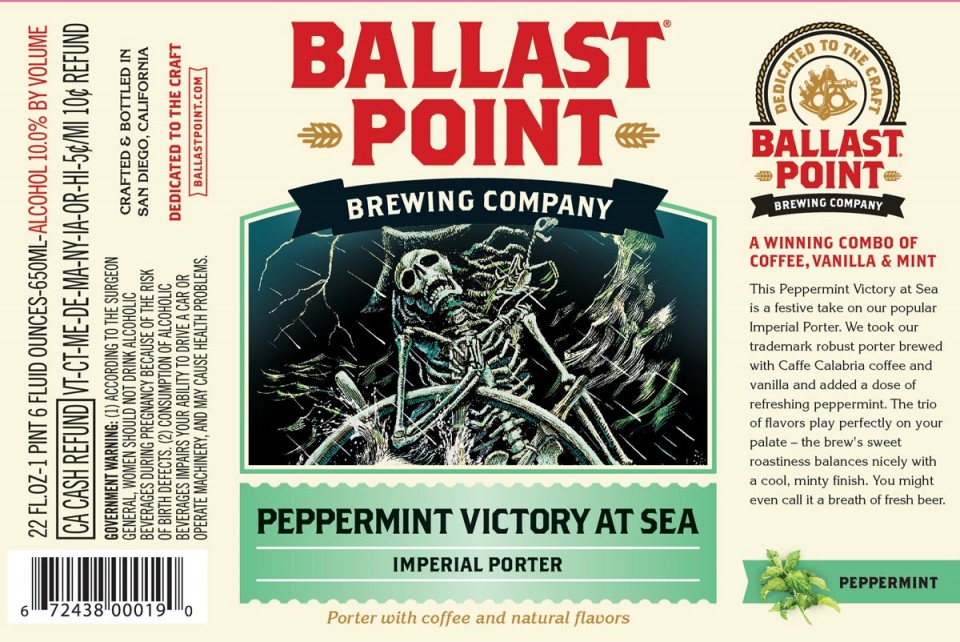 Ballast Point Victory at Sea Peppermint- Ballast Point Peppermint Victory at Sea is a 22 ounce bottle offering. The flavor is much like the tried and true regular edition of Victory at Sea, with hints of peppermint throughout. The mint is not overwhelming.  ABV: 10%.
Ballast Point Grunion- IN CANS!- Grunion Pale Ale wasn't born on a beach, but in a backyard.  Originating from an employee-only home brew contest, this award-winning hoppy pale ale is named after the tiny local fish known for late night frolics on shore.  A pair of new hop varieties lend strong yet balanced summer melon aromas and herbal flavors, while a soft caramel malt sweetness holds it all together. ABV: 5.5%.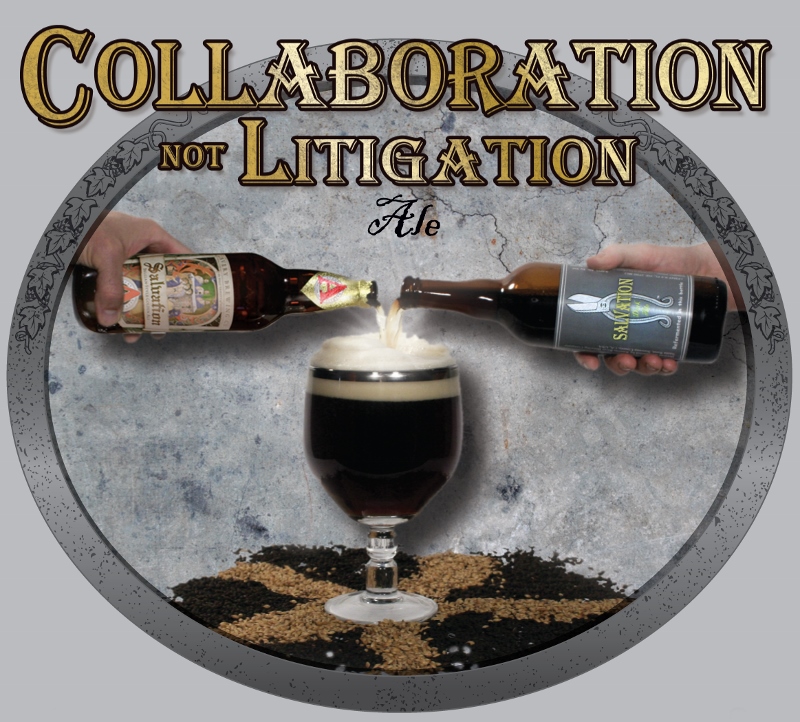 Russian River&Avery Collab Collaboration Not Litigation 2016- "Salvation. The name of two intricate Belgian-style ales, created by us, Vinnie Cilurzo of Russian River Brewing and Adam Avery of Avery Brewing.  After becoming friends a few years ago, we realized we both had a Salvation in our lineups. Was it going to be a problem? Should one of us relinquish the name rights? "Hell, no!" we said. In fact, it was quickly decided that we should blend the brews to catch the best qualities of each and create an even more complex and rich libation. In April 2004, in a top secret meeting at Russian River Brewing (well, actually it was packed in the pub and many were looking over our shoulders wondering what the hell was going on), we came up with the perfect blend of the two Salvations.  Natalie, Vinnie's much more significant other, exclaimed, "We should call this Collaboration, not Litigation Ale!" "Perfect," we shouted! We celebrated deep into the night (or is that morning?). Fast forward to November 14, 2006. After talking about it for over two years, we finally decided to pull the trigger and Vinnie made the journey to Avery Brewing to brew his Salvation exactly as he does in his brewery."
Abita Mardi Gras Bock- Mardi Gras Bock (January – March) is the first of their seasonal brews. Abita Bock is brewed with pale, pilsner and caramel malts and German Perle hops. This bock is similar to German maibocks with its rich malt flavor and full body.  ABV: 6.5%.
Abita Bayou Bootlegger Root Beer- Bayou Bootlegger is a decidedly adult take on the old-fashioned soda fountain root beers of days gone by. Gluten-free and sweetened with pure Louisiana cane sugar, this handcrafted beer delivers aromas of wintergreen, vanilla and sassafras, with hints of clove and anise. Enjoy its smooth, complex and satisfyingly sweet flavor as your go-to thirst quencher or paired with your favorite meal.  ABV: 5.9%.
Stone Xocoveza for the Holidays & the New Year- This fantastic chocolaty, winter-spiced mocha stout is back. This insanely delicious take on Mexican hot chocolate is crafted with cocoa, coffee, pasilla peppers, vanilla, cinnamon and nutmeg. First brewed in 2014 with San Diego homebrewer Chris Banker after his recipe was named the winner of Stone's annual homebrew competition, it quickly became a cross-country sensation as craft beer media and fans cheered for Stone Xocoveza…and clamored for more. We're so happy to see this one back!  ABV: 8.1%.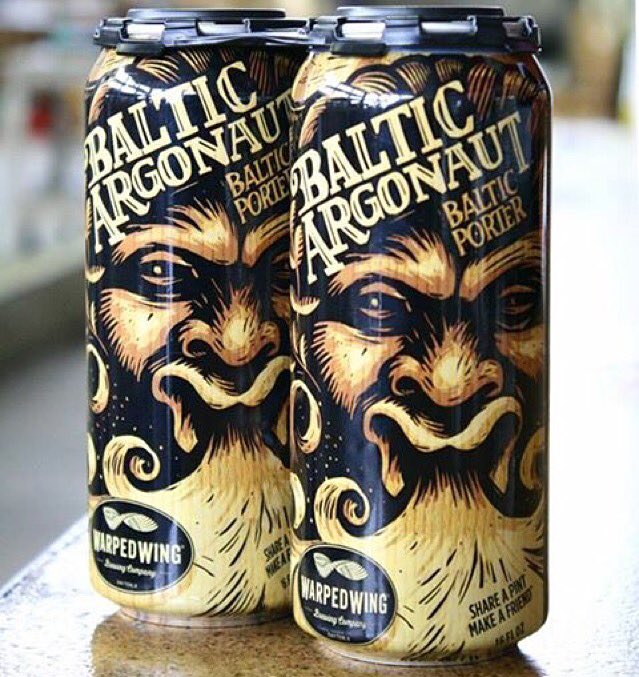 Warped Wing Baltic Argonaut-This Baltic Porter is black in color with a dense tan foam. The aroma boasts a bouquet of roasty, coffee notes with mild caramel sweetness. The malt character features lots of dark malt flavors like roast, chocolate and vanilla complimented by warming alcohol notes and hints of nutty, toffee, bready flavors. ABV: 11.5%.
Smuttynose Rocky Road- Smutty's first dessert beer!  An indulgent blend of ooey-gooey Fluff™ amazingness and the rich goodness of cacao nibs are blended into a full bodied sweet, stout beer. Before bottling, they age this elixir on amaretto soaked oak chips to impart an amazing flavor harmony.  ABV: 7.3%.
Jolly Pumpkin/Evil Twin/Leelanau Brewing Collab Innovator Man- An Ale with strawberries added.  ABV: 6.8%.
Hoppin Frog Boris The Crusher Reserve- Here's an exciting new bottle coming from Hoppin' Frog.  This is Boris The Crusher Reserve and this oatmeal imperial stout uses "even better darkgrain."  ABV: 9.4%.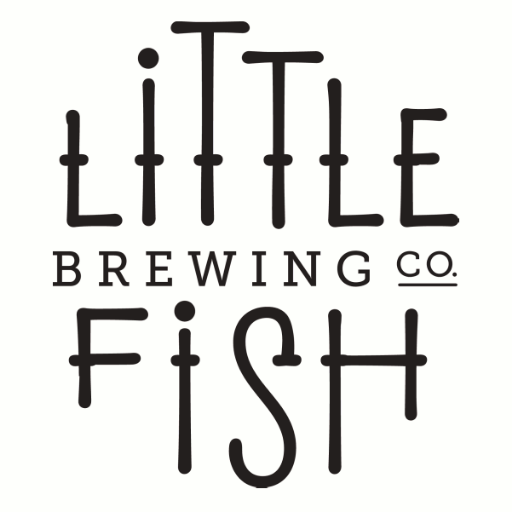 Little Fish Barrel Aged Poisson Grand- The newest bottle to be released from the young Athens, Ohio brewery, Little Fish!  BA Poisson Grand is a reserve strength saison brewed with rye, Ohio wildflower honey, and dry hops, and of course Brettanomyces.  ABV: 8%.
With so many awesome new beers arriving this week, you'll have to be sure to stop in!
https://www.lovelandcappys.com/wp-content/uploads/2017/03/cappys_new_logo2.png
0
0
Kira Hinkle
https://www.lovelandcappys.com/wp-content/uploads/2017/03/cappys_new_logo2.png
Kira Hinkle
2016-01-25 19:04:27
2016-01-25 19:07:02
New Beer Arrivals 1/22-1/29