The drop everyone has been waiting for is finally upon us!  The Ballast Point flavor variants have finally reached Cincinnati, and I know I am not alone in wanting to try literally all of them.  But that's not all that we're getting this week that's good, take a look: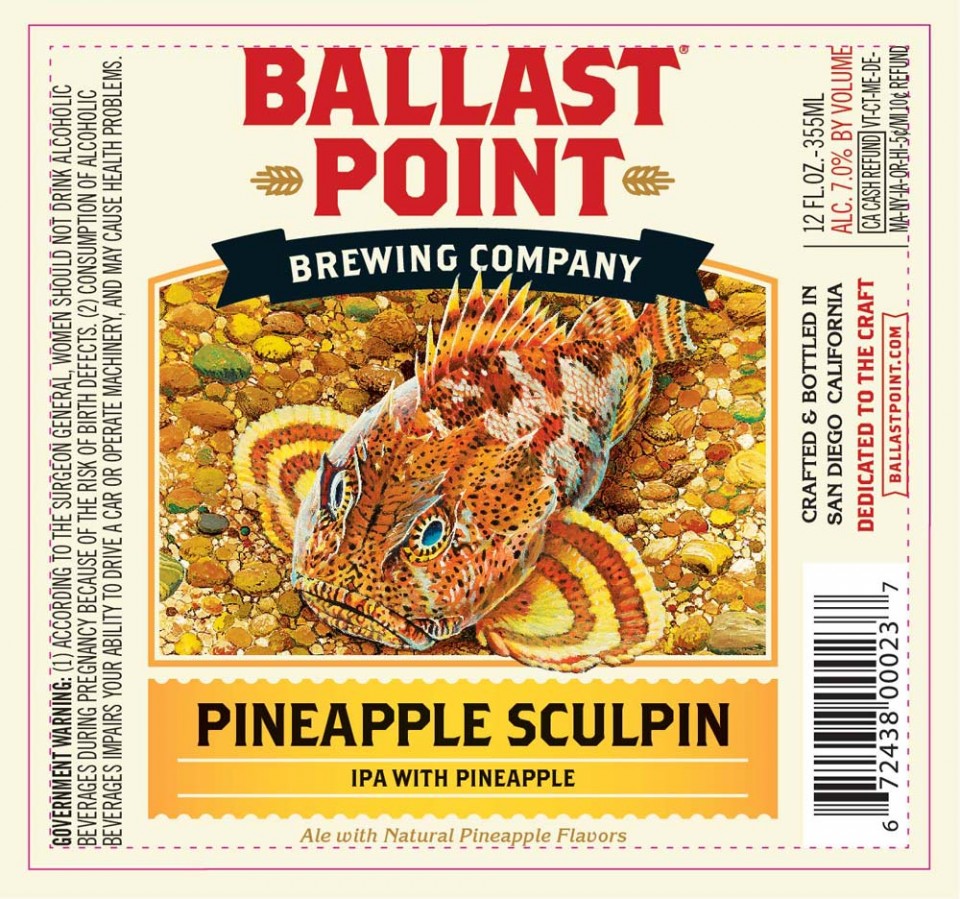 Ballast Point Pineapple Sculpin- Pineapple Sculpin IPA came from one of many small-batch cask experiments to enhance the flavor of their signature IPA. With so many tropical hop notes in Sculpin, how could they not try adding some sweet, juicy pineapple? The combination of fruity flavors and hop intensity definitely packs a punch.  This will be a year round release, but limited upon the initial release.  ABV: 7%.
Ballast Point Mango Even Keel- Mango Even Keel is the ideal beer for easy drinking. This hoppy, session ale gets a flavor boost from mango, which perfectly plays off the citrusy hop bouquet. With fruit, hops, and a low ABV, this beer truly is on another level.  ABV: 3.8%.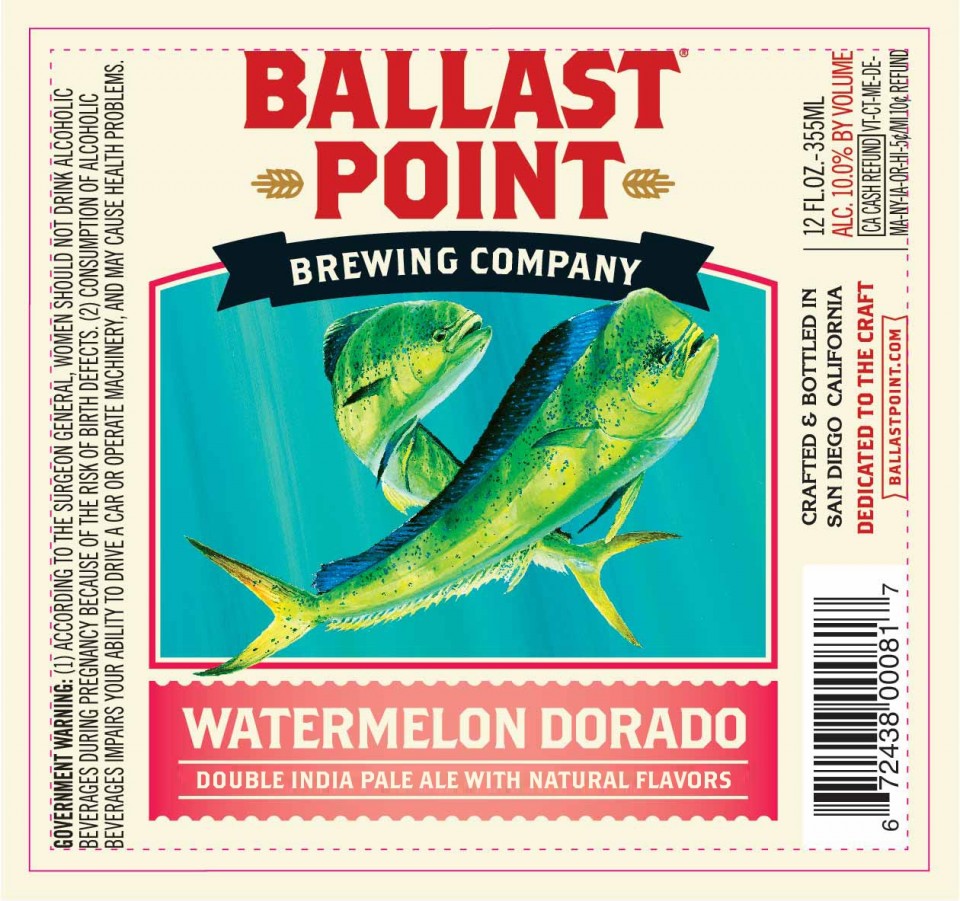 Ballast Point Watermelon Dorado- Watermelon Dorado Double IPA is not one to back down from big flavors. Mash, kettle, and dry hopping blend to create a huge hop profile that is balanced with a blast of watermelon. The result is a refreshing brew that is all summer and no seeds.  ABV: 10%.
Ballast Point Ginger Big Eye- They take their  year-round production Big Eye IPA and infuse fresh skinned, sliced ginger root into the beer post fermentation. The spicy Centennial hops used in Big Eye go very well with the spicy taste and aromatics from the fresh ginger root. The solid malt backbone of Big Eye also lends itself well to ginger, almost adding a candied component as it blends across your palate.  ABV: 7%.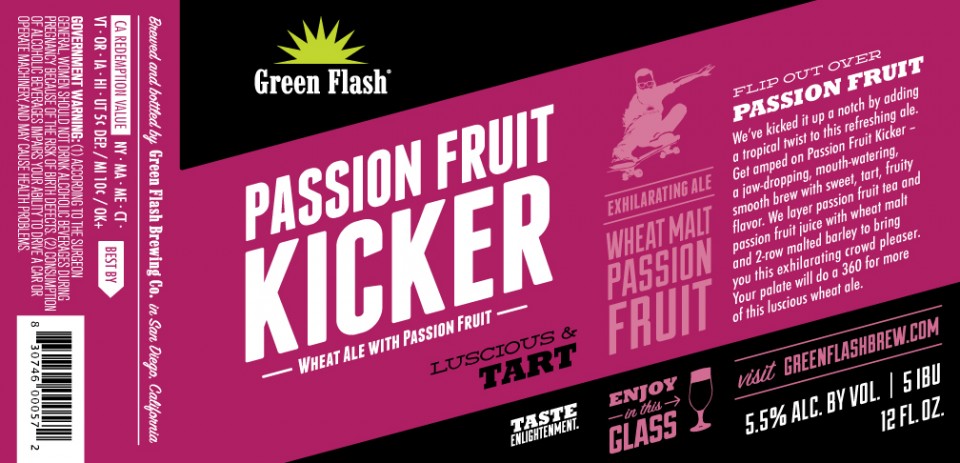 Green Flash Passion Fruit Kicker- A jaw-dropping, mouth-watering, smooth brew with sweet, tart, fruity flavor. They layer passion fruit tea and passion fruit juice with wheat malt and 2-row malted barley to bring you this exhilarating crowd pleaser. Your palate will do a 360 for more of this luscious wheat ale.  ABV: 5.5%.
Green Flash Cosmic Ristretto- A beer that has a rich black appearance with bruleed edges and mocha-colored beer foam. Breathe in its coffee aroma and sweet malts, and savor its smooth, espresso, chocolate flavor. Don't fight its gravitational pull. This bold, complex, java-centric Baltic Porter with Espresso is irresistible.  ABV: 8.2%.
Arbor Brewing Phat Abbot- A  golden abbey-style ale made with Trappist yeast and light Belgian candy sugar for a traditional, malty Trappist character.  Rich and complex with flavors of toasted bread, tropical fruits, banana and honey.  Spicy hops and medium carbonation balance the sweetness for a very drinkable high gravity ale.  ABV: 9.6%.
Bells Consecrator Doppelbock- Reddish brown in color with a mild hop profiles, Consecrator Dopplebock is a well balanced, full bodied lager with hints of caramel and molasses in its smooth, malty finish. As with their other lager brands, Consecrator, undergoes a lengthy lagering period. Unlike the 6 week profile of the other two brands, Consecrator experiences a full three months in the fermenting vessel, giving it an exceptionally smooth character.  ABV: 8%.
Jackie O's Morning Cloak- A true session hop delight with grainy character from munic and wheat to add lightness to the grist. Aroma is full of oranges, lemon rind, floral nuances, and touches of grapefruit pith. Morning Cloak is a reference to the first butterfly of spring, as the morning sun coaxes it from the cocoon.  ABV: 4.5%.
Hoppin' Frog Infusion A Coffee Porter- Swirls of heavenly chocolate and peanut butter flavors surround your senses, as you enjoy this wonderful maze of complexity that is "Infusion A". The first of their Tower Tuesdays Series, this robust coffee porter is a great example of the eye-opening flavors they have developed with their Tuesday infusions. Taste the results of their research, they truly are developing better beer through knowledge.  ABV: 6.2%.
Hoof Hearted "We'll Do It Live"- Hopped with those saxxy New Age German Hops. Mandaria Bavaria, Huell Melon, And Opal as well as some uber frash Azacca and El Dorado combine to leave you screaming Un Glaublich! Fermented with the Orval Trappist Yeast strain, this beer is as subtle as your average on air meltdown. In 5, 4, 3….  ABV: 8.5%.
Revolution Very Mad Cow- Mad Cow Milk Stout emerges from its slumber in Old Forrester and Jack Daniel's barrels bigger, bolder and madder.  The sweetness of the base beer lends balance to the otherwise prominent barrel character, mellowing the harsh.  A marriage of all things dark, sweet and woody.  ABV: 9.7%.
Schlafly Double Bean Blonde Ale- Brewed with Ghanaian cocoa nibs and blended with a toddy of Tanzanian beans roasted by St. Louis' own Kaldi's Coffee, this luscious golden ale delivers the unmistakable flavors and aromas of coffee and the smooth richness of chocolate.  ABV: 6.3%.
New Belgium La Folie- La Folie, French for "the folly," is a beer steeped in New Belgium brewing tradition. This wood-aged, sour brown spends one to three years in big, oak barrels, known as foeders. And when the beer finally hits the glass, La Folie is sharp and sour, full of green apple, cherry, and plum-skin notes. Pouring a deep mahogany, the mouthfeel will get you puckering while the smooth finish will get you smiling. Not a beer for the timid, La Folie is a sour delight that will turn your tongue on its head. Find out why it's considered one of the best sour beers around.  ABV: 7%.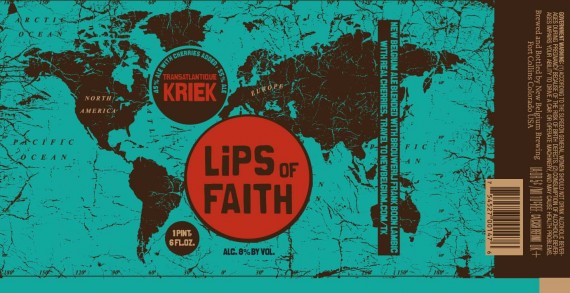 New Belgium Transatlantique Kriek- In a never-ending quest to create new beers and defy category, New Belgium Brewing and Old Beersel of Belgium have partnered to create Transatlantique Kriek, a spontaneously fermented lambic ale made with sour cherries. The 2016 edition of Transatlantique Kriek began life in the oaken vessels of Gert Christiaens' Oud Beersel, a 130-year-old Belgian lambic brewery. After time spent aging in wood, Oud Beersel's lambic was blended with tart cherries and shipped across the Atlantic to New Belgium. In concert with Oud Beersel's cherry lambic, or kriek, they blended in a portion of their own sour Felix from their foeder forest, and created a golden brew to mix in, and round out, the engaging beer. The intense cherry nose leads to a pleasing tart, sweet flash across the palate. Crisp and effervescent, Transatlantique Kriek is a trip worth taking.  ABV: 8%.
In addition to all of these great new releases, we're also hosting a badass Dark Horse Pint Night this Thursday with a killer beer lineup and food from The Beerded Pig!!  Hope to see everyone this week!  Cheers!
https://www.lovelandcappys.com/wp-content/uploads/2017/03/cappys_new_logo2.png
0
0
Kira Hinkle
https://www.lovelandcappys.com/wp-content/uploads/2017/03/cappys_new_logo2.png
Kira Hinkle
2016-02-09 23:52:01
2016-02-09 23:53:53
New Beer Arrivals 2/8-2/14